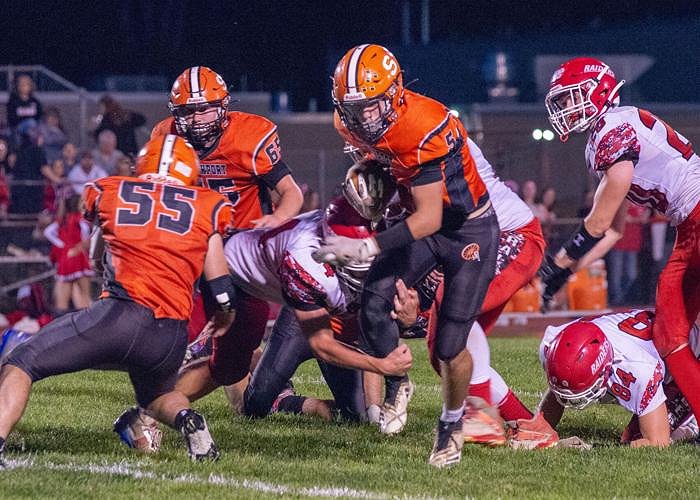 Bradford Era – by Jeff Uveino
The Smethport football team needed to get back on track. In front of a home crowd Friday night, the Hubbers did just that.
After falling to Redbank Valley in Week 1, first-year head coach Joel Lent's group rallied back to defeat Cameron County. Two fourth-quarter scores provided ample breathing room for Smethport, which ran away with a 22-6 victory in its home opener.
"The kids just kept battling," Lent said. "We made some halftime adjustments on our offensive line schemes, and the kids stayed together and fought through it. They fought the whole game and stayed together, so I'm proud of those guys."
CC opened the scoring in the first quarter but was blanked by a swarming Smethport defense afterward. Ryan Pelchy, Ryan Mason and Cole Szuba led the Hubbers with eight tackles each, including three by Pelchy that went for a loss. Aiden McKean added an interception.
"Our defense was phenomenal," Lent said. "They tweaked some personnel issues and some schemes, and it worked." Read More