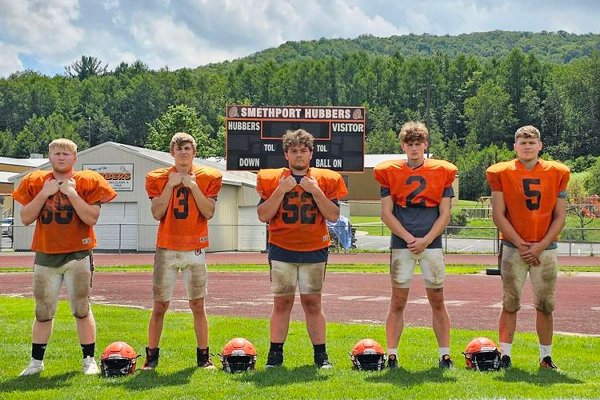 Olean Times Herald – by Sam Wilson
Last year marked a turbulent change for the Smethport football team, as it not only had to replace a senior group that led the Hubbers the District 9 Class A championship game, it did so with a new head coach and in a new league.
The 2022 season brought an end to a four-year streak of qualifying for the District 9 playoffs. Smethport started 1-1 with a Week 2 win over Cameron County, but did not taste victory again, finishing the year 1-8.
So the goal is simple, even if it seems daunting considering where the Hubber are coming from: make the playoffs.
"We're going to look at every game (as) the same for us," Smethport coach Joel Lent told the Bradford Era at District 9 Media Day this year. "We're going in to win, and our goal is the playoffs." Read More