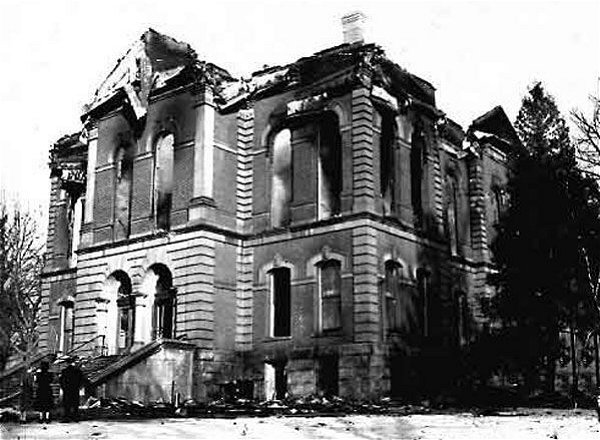 Bradford Landmark Society – by Sally Ryan Costik
At precisely 2:51 a.m. on the morning of Feb. 12, 1940, every electric clock in the McKean County Courthouse stopped, victims to a silently advancing fire in the basement of the building.
It would be nearly an hour before Smethport Police Chief James McCabe, on a routine patrol down West Main Street, discovered the flames. By then it was too late.
He immediately sent out a general alarm, as the fire spread rapidly through the northeast basement corner of the courthouse. Smethport Fire Department responded with three pumpers, but the fire roared up a ventilation shaft and within minutes the upper floor containing the main courtroom, the dome, and the clock tower with the statue of the Goddess of Justice were engulfed. Read More