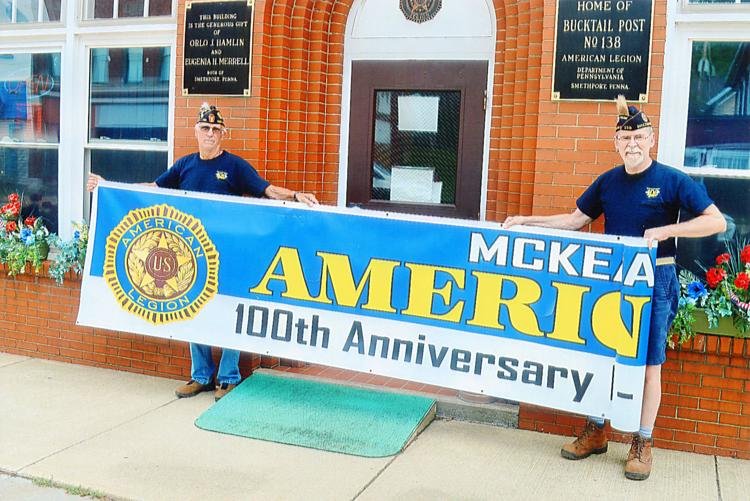 Bradford Era – by Fran De Lancey
Today marks the 100th anniversary of the Bucktail Post #138 Smethport American Legion being chartered.
Considering that the national American Legion, the nation's largest veterans' organization, was chartered by Congress on Sept. 16, 1919, the Bucktail Post ranks among the earliest local posts. In McKean County, only Bradford Post #108 is older.
As recorded in "Timeless Home," the official publication of Smethport's sequicentennial celebration in 2003, a group of veterans formed a committee in 1919 to lay the groundwork for organizing an American Legion post. E. G. Potter was the chairman. When the post was officially chartered the following year, Dr. William Ostrander was the first commander.
When planning for the centennial observance began last year, organizers had drawn up a one-day schedule of events that included a parade and food and music at the Smethport Fire Hall in case of inclement weather. Unfortunately, though, these plans were scuttled due to the COVID-19 pandemic, according to Post Commander Pat Miesowitz and Adjutant Bart Barton who spoke with The Era. Read More