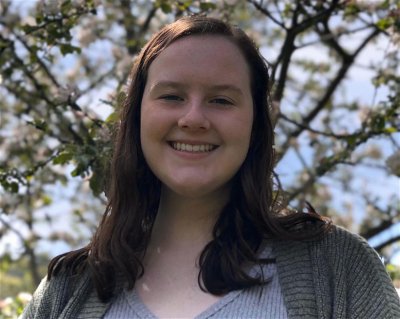 Bradford Era – by Fran De Lancey
Anna Holohan will graduate as the valedictorian of the Class of 2020 at Smethport Area Junior-Senior High School during the commencement ceremony on June 5.
She is the daughter of Tim and Mary Beth Holohan.
Following graduation, Anna Holohan will attend Baldwin Wallace University in Ohio, where she will major in neuroscience as a member of the honors program.
She has been very active in extracurricular activities in high school, having served as president of the National Honor Society and student council, as well as a member of the Envirothon, yearbook and prom committees, show choir, jazz and concert bands and section leader of the marching band,
At the mock trial, Holohan received the Best Advocate and Best Witness awards. She also served as DECA president and finished in fifth place in a category at the Pennsylvania State Conference. The Smethport Rotarians recognized Holohan with the Rotary Youth Leadership Award. Read More