Route 6 Artisan Trail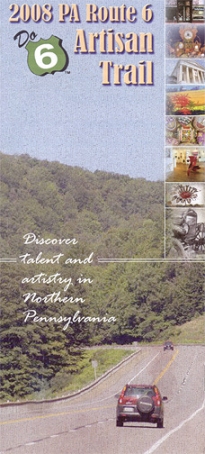 Located on Rt. 6, The Country Porch, is a must see. Inside this delightful shop are the creations of talented local artists. The carefully selected artisans offer items such as handmade candles, engraved picture frames, oil paintings of the local countryside, watercolor renderings of local landmarks, photography, log furniture, handmade jewelry, quilts and other professionally stitched items.
Included in the shop are wonderful antiques selected by local collectors. They also carry locally produced maple syrup, gourmet chocolates and peppermills made in Smethport.
Not only will you find great handmade gifts, but they also offer a full gourmet espresso and sandwich café, as well as, homemade baked goods. They also offer wireless high speed internet for your traveling convenience.
The Country Porch
113 W. Main St. Smethport, PA 16749 814-887-9195
www.countryporchcafe.com
email
countryporchcafe@verizon.net
Hours: Mon – Fri 7am to 7pm Sat 9am to 5pm Closed Sundays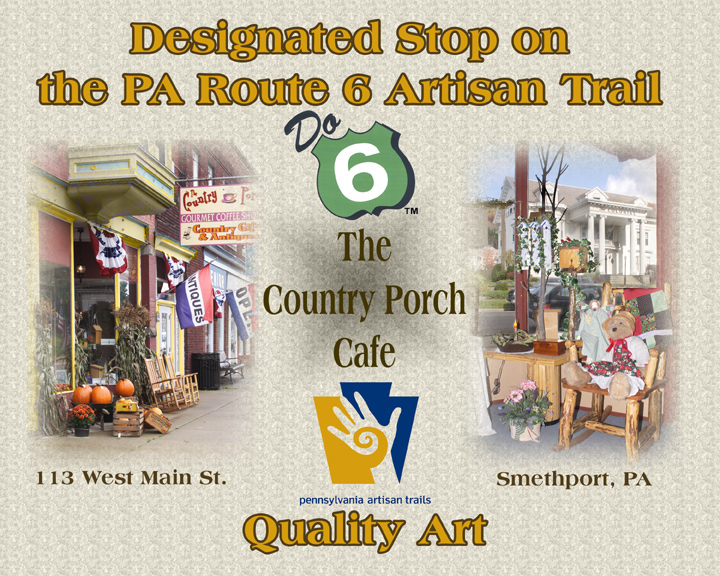 Share on Facebook