Smethport Web - by Nathan Muller
Patch Products in Beloit, Wisconsin has announced that its toy factory in Smethport, Pennsylvania will close as of February 28, 2014.

The facility, known for producing the locally-invented, world-famous Wooly Willy magnetic toy, will impact 15 employees. Positions include both management and those working the assembly line.
"While the decision to close the Smethport, Pennsylvania facility was a difficult one, it is important for the long term health of the organization. As we evaluate the trends of the toy industry and the needs of the future, we felt it was important to consolidate our manufacturing facilities." said Brian Maxwell, President of Patch.
"I want to thank our employees for their service and dedication to Patch. This is a difficult time, and we're doing everything possible to provide support to those affected," said Maxwell.
According to Patch, employees whose jobs have been eliminated have been provided a severance package and resources to assist them in their job search.
While Patch Products has been moving some toy production to China in recent years, a spokesperson for Patch Products said the company intends to produce the original Wooly Willy magnetic toy, invented in 1955 by Smethport's Jim Herzog, at its plant in Beloit.
Herzog noted that Smethport had been an ideal location for a toy industry for many years. He said the community was central to the population of the United States, offering good resources in the form of supplies and talented employees.
"Obviously I find the firm's demise a sad occasion for those still employed and for the community in general," said Herzog. "I do hope a new industry can be found that will enjoy the same support given the firm when I was involved over 20 years ago."
Reflecting on the current situation, Herzog said the toy industry thrives on new products, either evolutionary or revolutionary. "Even though Wooly Willy gave Patch a good base product, it was no longer capable of supporting the company on its own merits."
Smethport Mayor Wayne Foltz had concerns that this day might come based on downsizing and the direction many manufacturing companies are going today.
"When I read it to be fact my heart sank," said Foltz. "While I won't pretend to know the heartache of the employees about to lose their livelihood, I do hope the best for them. There is sadness and shock within the community, but I know in the end our community and its citizens will get through this," he said.
"Thank you to the Herzog family, especially Wooly Willy creator Jim Herzog, for giving Smethport such a great place for employment and Patch Products for continuing that for as long as possible," said Foltz. "Best regards to all and remember that the Wooly Willy heritage will never disappear. "
See related story in Bradford Era.
Share on Facebook
Smethport Web - by Nathan Muller
The 5th annual National Wooly Willy Wonderdaze this year consisted of a grand fireworks display on Friday, June 21st in Hamlin Lake Park.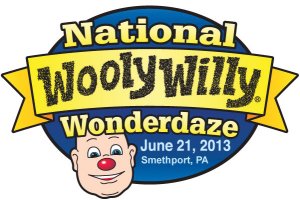 The fireworks were arranged by the Smethport Area Chamber of Commerce and made possible with donations from: Read more
Share on Facebook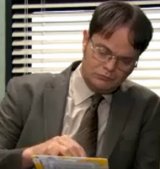 The NBC workplace comedy, The Office, set at the fictional company's Scranton, Pa., branch, aired its final show Thursday to end an eight-year run.
One of the characters in the series is office manager Dwight, who is seen behind his desk playing with a toy, which turns out to be the Wooly Willy magnetic toy invented in Smethport by Jim Herzog decades ago and still produced here by Patch Products of Beloit, Wisconsin.
Lisa Wuennemann, Director of Marketing at Patch Products, arranged the product placement. "The writers from The Office came up with the idea and asked us for permission to use it and, of course, we said yes."
The show finale can be viewed on the NBC website. You can fast forward to about the 17:35 mark to view the scene with Wooly Willy!
Share on Facebook
Smethport Web — by Les Jordan, Jr.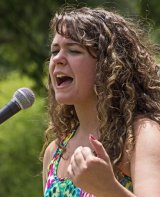 As I walked across the Hamlin Lake Island Bridge to experience the Wooy Willy Wonderdaze activities there, I was struck by the beautiful voice of a female vocalist emanating across the lake.
After a short walk, I approached a small flat-bed trailer where a pretty 15 year old was singing with the recording voice of a Nashville pro. Read more
Share on Facebook
Smethport Web — by Nathan Muller
The 4th annual National Wooly Willy Wonderdaze was held in Smethport, Pennsylvania on Saturday, June 16. Shown here are excepts of the parade down Main Street, a cute Street Dance performer, and the fireworks finale over Hamlin Lake Park.
Check out the Wooly Willy Wonderdaze 2012 slideshow put together by Les Jordan, Jr. See it best in full screen mode.
Share on Facebook
Smethport Web — by Nathan Muller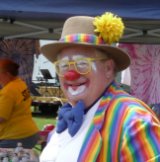 The 4th annual National Wooly Willy Wonderdaze concluded last night in Smethport with a grand fireworks display and a street dance on Main Street that went on until midnight.
For the first time in the event's short history, the weather cooperated with uninterrupted sun and very comfortable temperatures in the mid-70s. This brought out more vendors to Hamlin Lake Park and more vehicles to the car show, which this year included trucks and motorcycles.
Among the sights at Hamlin Lake Park was a vintage 1943 Boeing Stearman biplane that circled Smethport during the festivities. Pilot Bruce Klein restored the biplane and now gives open cockpit rides that take off from Bradford Regional Airport. Smethport resident Kristin Andrulonis was treated to a flight by her parents Christy and Jeff, who organize the annual Wonderdaze event.
Others who worked tirelessly to make this year's Wooly Willy Wonderdaze a success included Smethport Chamber president Wayne Foltz, Jovanna Porter, Francie Ambuske, and Brooke Wolosewicz, plus many of the staff at Colonial Radio Group. Special thanks to the Smethport Police and Fire Departments for their assistance with traffic control and safety.
Share on Facebook
Smethport Web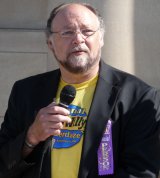 The 4th annual National Wooly Willy Wonderdaze officially opened in Smethport, Pennsylvania today with a ceremony in front of the McKean County Courthouse. On behalf of the Borough, Mayor Ross Porter issued the following proclamation:
It is with great honor and pleasure to officially declare "National Wooly Willy Wonderdaze" in Smethport, Pennsylvania this day June 16, 2012 and urge all citizens and Wooly Willy friends to celebrate the event throughout Smethport, McKean County and around the globe.
Share on Facebook
Smethport Web — by Wayne Foltz
An oil painting by Smethport's juried artist Julie Mader will be raffled off during the National Wooly Willy Wonderdaze on Saturday, June 16. The classic styled painting depicts part of Hamlin Lake and Pavilion number 3.
Only 150 raffle tickets are available Tuesday the 12th through to the 16th of June. Tickets will be sold at the following Chamber businesses:
Mansion District Inn - Contact Jovanna Porter
Lightwaves Laser Engraving
Linda's Mane Attraction
Buchanan Brothers' Pharmacy - Smethport
Tickets will also be sold at Hamlin Lake Park during the Wooly Willy event. If you love art and would like the chance to acquire this exquisite piece by Julie, this is a great opportunity.
Share on Facebook
Smethport Web — by Patch Products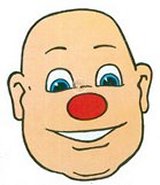 The man with the zany hair is being celebrated once again. The annual Wooly Willy Wonderdaze festival will be June 16 in Wooly Willy's hometown of Smethport, PA.
The Smethport Area Chamber of Commerce organizes the National Wooly Willy Wonderdaze event each year. Each year's festival draws crowds excited to pay homage to one of America's favorite classic toys. This year's event includes a car show, a Trout Fishing Derby, a parade, street dance and fireworks.
Wooly Willy has been a mainstay on store shelves and children's toy chests for nearly 60 years, and his popularity continues to grow. With new designs available – including seasonal ones for Halloween, Easter and Christmas – Patch Products is now selling more and more copies of this fun novelty item. Wooly Willy has become a recognizable brand and toy icon, and he makes a great travel toy and inexpensive gift!
As an added bonus for this year's celebration of Wooly Willy, Patch is welcoming fans of the furry, red-nosed man to join the fun. To participate in the "They Say I Look Like Wooly Willy" contest, visit Patch Products. Here you will find contest details and printouts of Wooly Willy. One grand prize winner will receive a custom-made Wooly Willy featuring his or her very own photo!
Patch Products is a family-owned company, leading the toy industry in design, manufacturing and marketing of games, children's puzzles, preschool toys, creative activities and teaching tools. Since 1985, Patch has developed high-quality, award-winning products that enrich lives by providing fun and interaction. Wooly Willy® is one of the company's top-selling brands.
Share on Facebook
Smethport Web — by Wayne Foltz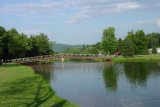 The 2012 National Wooly Willy Wonderdaze festival in Smethport, Pennsylvania will include a Fishing Derby at Hamlin Lake Park on June 16th.
The First Place winner will receive a $25 cash prize, plus fishing supplies. Those finishing in 2nd and 3rd place will receive fishing supplies.
Registration will be from 10:30 am to 11:30 am at the Washington St. entrance by the foot bridge going over the lake. Fishing hours for the event will be from 11:00 am to 1:00 pm.
Here are all the rules for the Fishing Derby…
Read more
Share on Facebook