Bradford Era — by Fran De Lancey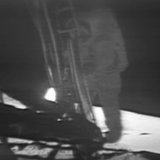 Bart Barton will present "45th Anniversary of Man on the Moon" at 7 p.m. Thursday in the large courtroom of the McKean County Courthouse in Smethport.
Sponsored by the McKean County Historical Society, the program is free and open to the public.
Barton will supplement his presentation of Apollo 11's assembly, launch, trip to the moon and safe return to Earth with a plastic model of the rocket and original photographs by his late father, Bill Barton, a Smethport native and a photographer for Technicolor, a Kodak Company, that was under contract with the National Aeronautics and Space Administration. Read More »
Share on Facebook
Smethport Web - Melissa A. Riehle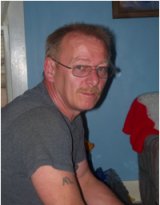 The Hamilton family and the American Red Cross held their first annual blood drive in memory of Alan Hamilton on Monday, December 16 at the Smethport Fire Hall.
Alan was an avid blood donor, who donated over six gallons of blood during his lifetime. Alan's family co-sponsored the drive to increase community awareness about the need for blood.
Alan was initially admitted into the hospital on April 21, 2013 because he was having trouble breathing. It was at this visit that they diagnosed him with pneumonia. Alan was in and out of the hospital from April until June. On June 7, he was taken by ambulance to a larger hospital in Erie, Pa. He was there for 12 days and then transported to a facility in Pittsburgh on June 19.
It was on June 26 that Alan was diagnosed with Wegener's granulomatosis, a rare disorder in which blood vessels become inflamed, making it hard for blood to flow. During his sickness, he received multiple blood transfusions that helped him stay alive. Sadly, on August 2, 2013 Alan passed away.
Approximately every two seconds a patient in the United States needs blood. That's why your blood donation through the Red Cross is so important. Your blood donation can help save the life of a real person in our community.
Local blood donors are needed all year round to ensure the blood supply stays strong. Donors can schedule an appointment any time by calling 1-800-RED CROSS or by visiting www.redcrossblood.org.
Share on Facebook
Smethport Web — by Nathan Muller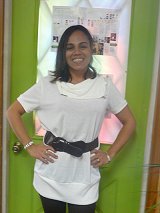 Jessica and Akete Kindle have opened Simply Healthy, a Herbalife nutrition club in Smethport that serves weight-management, energy-fitness and targeted nutrition products intended to support a healthy lifestyle for people of all ages.
Jessica offers a personalized approach in that she can understand members' specific needs and guides them in selecting the right products to achieve their goals. If weight loss is the goal, for example, a regimen of teas and shakes might be recommended, along with one regular meal per day.
One Smethport resident has shed 35 pounds in 30 days by following Jessica's advice, and now fits into long-forgotten coats and jackets. Apparently there is one side effect with this kind of weight loss… The people who experience it feel so good that they can't stop talking about it.
The club at 322 W. Main Street is open from 8 am to 1 pm and 4 pm to 7 pm on weekdays and Saturday. Contact Jessica at 814-331-1714 or jesskind12348@yahoo.com
Share on Facebook
Smethport Web — by Theresa Putnam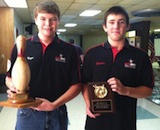 The DuBois Lanes hosted the second District 4 Youth Gold Pin Youth Bowling Tournament Sunday afternoon with Wayne Putnam of Cyclone (series of 640) claiming the title.
Twenty-two bowlers bowled a three-game qualifying round with the top five bowlers matching up in the step ladder finals.
Ryan Mitskavich of DuBois was the No. 1 seed with a 662 series. Mitskavich and No. 3 seeded Jacob Amster of Smethport, with a series of 631 also tied for the high game of the day with a 258.
The day's first match pitted DuBois' Thomas Grecco, No. 5, against No. 4 Brandon Orsich of Clearfield. Orsich outscored Grecco 235-210. Orsich moved onto the second match against Amster and won by a score of 222-156.
Orsich's run came to an end in match three as Wayne Putnam of Smethport put on a four-strike streak in the middle of the game to win by a score of 211-181. This set up the finals with Putnam building up a comfortable lead on Mitskavich early. Mitskavich fought back to force Putnam to make a good count in the final frame. Putnam left a split, but was able to pick up one pin to score the 185-183 first place win.
The Gold Pin Tournament was set up by Clearfield youth coach, Don Barr, with girls qualifying in their leagues by bowling a 550 series and boys a 600 series. Each district house was also afforded one non-qualifying position for this tournament. Barr is looking to expand on this tournament in the future, and possibly making this a scholarship earning tournament.
The next tournament will be held in the spring of 2014 at Clearfield Lanes. District 4 bowling centers include Bradford, Brookville, Clearfield, DuBois, Emporium, Kane, Philipsburg and St. Marys.
Share on Facebook
Smethport Web - by Nathan Muller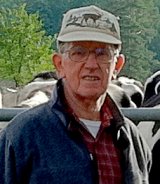 For more than four decades Donald "Corky" Hull has advocated for trails in McKean and surrounding counties, fostering a positive attitude among a wide variety of partners and successfully forging bonds with private landowners, forestry companies and oil and gas companies to help make various trail projects – motorized and non-motorized – a reality.
Since founding Seneca Highlands Snowmobile Association in 1972, Corky has helped chart and develop well over a hundred miles of winter trails, negotiated trail agreements, and taken the lead in building and maintaining bridges and passages over a vast network of trails.
He has participated in regional greenways planning and helped guide the work of the Potato Creek Trail Association. Corky's interpersonal skills, vision and unsinkable determination, coupled with his "old-school" approach to problem-solving, are a source of inspiration to others.
Corky is among a small group of business owners, citizens and organizations from across the Pennsylvania Wilds region who have earned awards for their contributions in sustainable tourism development. They were honored at an awards dinner and regional tourism briefing on May 2.
Share on Facebook
Smethport Web - by Nathan Muller
The Smethport Area Chamber of Commerce will hold its 12th Annual Business Dinner at 6:00 pm on Thursday, April 25th.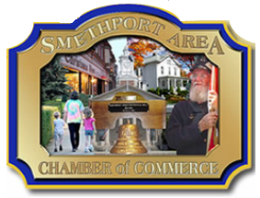 This is a community event. Everyone is invited… You do not have to be a member of the Chamber to attend.
We will have a special presentation by Smethport Basketball Coach Daniel Zeigler, who led the Hubbers Basketball Team through an amazing season. For his efforts, Dan was selected as BIG 30 Coach of the year.
As guests of the Chamber, the entire Hubbers Basketball Team will attend the dinner with Coach Zeigler, including Zach Smith, who became the school's all-time leading scorer.
The Chamber will present several awards:
C.L. McKeirnan, Inc. – Business of the Year
Anne Potter – Volunteer of the Year
Smethport Historical Society –
Community Service Organization of the Year
Please take a few moments to contact your family and friends… Encourage them to come out and support the Coach and the Team.
Click here for the dinner announcement and RSVP. You are encouraged to forward copies to those on your personal email lists to help ensure we give the Coach and Team the recognition they deserve.
Please make sure we have your reservation, so we can plan the dinner to accommodate everyone.
The dinner will be held at the Court of Angels Restaurant. There will be a variety of buffet selections, which will include beef, chicken and fish - plus potatoes, rice, vegetables and salad.
This is a great opportunity to reconnect with friends, neighbors and business colleagues who make Smethport the special community we all enjoy.
More information: Nathan Muller at 814-887-4134 or njmuller@comcast.net
Share on Facebook
Olean Times Herald - by Tom Roof
If Terry Schwab was on edge Tuesday afternoon, he didn't show it.
With a clean white Smethport wrestling shirt on, his office a disaster, and his two star seniors across the hall in the beginning stages of working up a good sweat, the Hubbers' coach was all smiles.
You would have thought this was his first day as head coach at one of the top wrestling programs in the Big 30 … and not his last.
In truth, Schwab still has a few days remaining. He'll be working today — and, hopefully, through Saturday — coaching his last two wrestlers at the PIAA state championship tournament at Hershey's Giant Center. Read More »
Share on Facebook
Washington College - by Karly Kolaja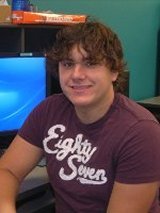 Steve McFall, a student employee at Washington College's Geographic Information Systems (GIS) Program, has won a coveted scholarship from the national organization dedicated to promoting the trade and craft of geospatial intelligence, one of today's hottest fields for college graduates.
The U.S. Geospatial Intelligence Foundation awarded McFall, of Smethport, Pa., a $2,000 scholarship as a graduating high school senior. The honor also came with an invitation to the foundation's annual GEOINT Symposium, as well additional mapping software and training.
McFall was among 25 winners, from doctoral candidates to high school students, awarded a total of $104,000 in scholarships. A freshman at Washington College who attended Smethport Area High School, McFall is majoring in anthropology with a minor in computer sciences.
GIS stands for Geographic Information Systems, a computerized mapping system that stores, displays, and analyzes any kind of information that can be geographically pinpointed. It's used in a wide array of disciplines and research-everything from marine biology to criminology - making it a popular field of study for job-seeking college students.
"I first got involved with GIS in the summer before starting seventh grade," McFall says. "My local 4-H educator had suggested a GIS camp held at Penn State. It was the first time I had ever heard about GIS and I thought it was the most interesting technology ever."
Stewart Bruce was hosting the GIS camp that summer, and the next year he moved to Chestertown, Md., to teach GIS technology at Washington College. McFall continued to attend Bruce's summer camp for the next three years. Ultimately his interest in Washington's GIS program led him to matriculate at the college, and last summer Bruce hired him as a GIS Lab intern. He has worked on a variety of projects, including building a 3D model and virtual tour of the Eastern Shore Correctional Institute, which helps law enforcement and corrections staff better prepare for and react to emergencies at the prison.
Share on Facebook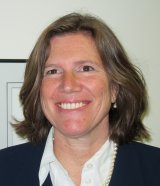 The ANF Visitors Bureau, the official tourism promotion agency for McKean County, welcomes new employee Claudia Caminite to the position of Visitor & Member Services.
With her degree in hotel & restaurant management and her training at some of the finest hotels around the world Claudia brings a wealth of knowledge of the hospitality industry and an extensive background in international travel to the Visitors Bureau.
Born, raised and educated in Germany, Claudia has followed her husband around the world during his Navy JAG duties, and has lived and worked in a variety of locations including Aix-en-Provence, France, Sicily, Italy and Hermosa Beach, CA.
Now residing in Smethport with her husband and two children, she has been an active volunteer with the Potato Creek Trail Association, the Smethport Area School District, and Meals-on-Wheels.
In her position with the Visitors Bureau, Claudia will be working with local businesses to enhance their marketing, increase their visibility, and to attract new business and leisure travelers to destinations in the Forest region.
Share on Facebook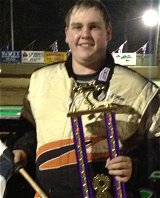 The 2012 racing season came to a close at the "New" Bradford Speedway Thursday night as Jeff and Christy Andrulonis of Smethport crowned the first four champions under their inaugural year of track ownership. All championship trophies for race and track were sponsored by Smethport Web Services operated by Linda and Nathan Muller.
Jeff Andrulonis is already looking ahead to the 2013 season. "With the unbelievable year we've had, we're looking forward to more capital improvements for next year. We're tentatively looking at starting the next season on the first Friday in May (May 3) and potentially adding a weekly 'emod' show to our existing classes."
Congratulations go to Smethport's Garrett Mott, a mechanic at Lakeside Tire & Auto, one of three drivers who had a shot at the Budweiser Crate Late Model Championship. He paced the field in the final five laps to win the race, only the second of his career. The win also allowed him to collect his first ever track championship.
Steve Mowery took home a trophy for the street stock championship. Brian Conn took the mini stocks championship, and Joe Layfield took the championship in the pure stocks class. Read more »
Share on Facebook