http://madelinegavi.com/glg-101-week-8-checkpoint Glg 101 week 8 checkpoint
Where to buy Nik Software Color Efex Pro 4 Complete Edition 64 bit oem
http://roundhouseaquarium.org/brief-essay-on-my-view-of-america Brief essay on my view of america
Discount Adobe Creative Suite 5.5 Web Premium software
Share on Facebook
Smethport Web — by Nathan Muller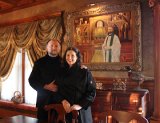 Ross and Jovanna Porter, owners and innkeepers of the Mansion District Inn B&B in Smethport, Pennsylvania are pleased to announce that their carefully restored Victorian era inn has earned TripAdvisor's 2015 Travelers' Choice® award as one of the Top 25 Best Bed and Breakfasts in the United States.
The B&B placed Number 1 in Pennsylvania and Number 7 nationwide.
TripAdvisor is the world's largest travel website, with more than 200 million reviews and opinions by travelers around the world.  Now in its 13th year, TripAdvisor Travelers' Choice awards honor the world's best hotels, earning their reputations from those who know them best – real travelers.  This year's Travelers' Choice Awards are based on reviews and opinions collected in 2014 from among more than 890,000 reviewed hotels, B&Bs and specialty lodgings on TripAdvisor sites worldwide. Read more
Share on Facebook
Smethport Web — by Nathan Muller
The Smethport Area Chamber of Commerce sponsored a contest for the most beautifully decorated homes in in the Borough this holiday season.
The winners are:
Ron Willis on German Street won the 1st Place prize of $50.
Jim and Georgeanne Sample on E. Water Street won the 2nd place prize of $30.
Ben Ball at 102 E. Water Street won the 3rd place prize of $20.
View photos of the winning homes on the Facebook page of Les Jordan, Jr.
Judging for the contest was done by members of the Smethport Area Chamber of Commerce. Congratulations to all the winners!
Share on Facebook
Smethport Web — by Nathan Muller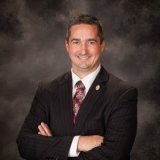 Colonial Media + Entertainment, an integrated marketing organization headquartered in Olean, NY, has announced that its President/CEO, Jeffrey M. Andrulonis from Smethport, has been elected Chairman of the Board of Directors of the Pennsylvania Association of Broadcasters for 2015.
Since 1939, the PAB has been the voice for the Commonwealth's radio and television broadcasters.
As Chairman, Jeff will spend the year overseeing the statewide association, which is headquartered near Harrisburg, PA. He also heads the Executive Committee for the PAB, having been elected to the position at the Board of Directors meeting in Hershey earlier this month.
As head of Colonial Media + Entertainment, Jeff oversees eight FM Radio stations, numerous websites and social media, event marketing operations, and an ad agency – all focused on promoting local businesses throughout the Twin Tiers region.
Share on Facebook
Smethport Web - by Nathan Muller
Smethport toy inventor Jim Herzog, best known for creating Wooly Willy, narrates this promotional video for the magnetic drawing sets Dapper Dan, Pattie Petite, and Doodle Poodle.
The video was produced in the early 1960s as a TV advertisement, but aired only a few times because of the high cost and limited coverage.
This copy, made years ago, has no sound track and the lighting fades in and out. These impairments were probably due to a combination of factors, including media degradation, synchronization problems, and lack of technical proficiency during the copy process.
Jim's narration provides a good approximation of the original sound track's content and the video provides a glimpse into how toy advertisements looked "back in the day".
Look for this: the video shows an automated Dapper Dan that was used for storefront windows and in-store toy displays!
Bonus Content: Jim talks more about the advertisement and provides some history about the magnetic drawing market and how Wooly Willy almost failed because the chain stores thought it was too ugly. He also tells a great Dapper Dan story about the toy's amazing impact on a hospitalized child. Listen here »
Share on Facebook
Smethport Web — by Nathan Muller
On Thursday, October 16 at 8 pm WPSU live-streamed the broadcast premiere of "Our Town: Smethport."
This summer, volunteer storytellers from Smethport, Pennsylvania came together for the 79th production in the "Our Town" series. Their stories captured the rich history of this friendly community.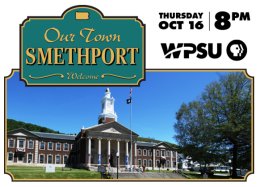 They shared stories about the McKean County Historical Society Old Jail Museum, Compton's Mom & Pop Shop, the Smethport Fire Department, the Mansion District, Hamlin Memorial Library, Smethport Country Club, McKean County Court House, Smethport Area High School, and so much more.
In addition to local residents, people from all over the country with ties to Smethport called in their pledges of support for "Our Town: Smethport." Donors of $75 or more will receive a DVD with bonus features and content not shown during the live broadcast.
During the pledge drive breaks, many familiar localites were seen manning the phones in the background, including Mayor Wayne Foltz, Julie Mader, Bart Barton, Tony Alfieri, Diana Covert, Claudia Caminite, and Judy Church.
A great evening of fun — just one more reason Smethport is a GREAT hometown!
Check out the Twitter feed for commentary during the broadcast. Our favorite comment: "SHUT THE HELL UP EVERYONE, ROSS PORTER IS ON."
See how Smethport has changed in 10 years… Here is the full broadcast of "Our Town: Smethport" done in 2005:
Share on Facebook
Smethport Web — by Nathan Muller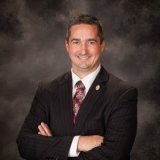 The FCC in Washington has upheld a previous staff ruling that allowed Colonial Media + Entertainment to put four FM stations on the air in Olean, NY despite objections from a competitor that previously owned WPIG (FM).
Colonial Media + Entertainment President & CEO Jeff Andrulonis says the Federal Communications Commission ruling is a great day for area radio listeners.
"There used to be only two FM stations with a clear signal in Olean. We saw Olean as an underserved market. So our company's goal, when we entered the Olean market back in 2009, was to give listeners more choices on their FM dial. We were able to add four FM stations to the radio dial at 93.9, 96.7, 98.7, and 99.1."
Andrulonis said the new radio stations immediately attracted listeners and advertisers. "Unfortunately, a competitor chose to file seven different objections with the FCC in an attempt to bog down Colonial with legal and engineering fees."
"We fought back and the FCC ruling is a victory not only for Colonial, but also for every radio listener in Cattaraugus and Allegany counties," Andrulonis said.
Share on Facebook
Bradford Era — by Fran De Lancey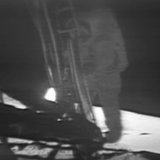 Bart Barton will present "45th Anniversary of Man on the Moon" at 7 p.m. Thursday in the large courtroom of the McKean County Courthouse in Smethport.
Sponsored by the McKean County Historical Society, the program is free and open to the public.
Barton will supplement his presentation of Apollo 11's assembly, launch, trip to the moon and safe return to Earth with a plastic model of the rocket and original photographs by his late father, Bill Barton, a Smethport native and a photographer for Technicolor, a Kodak Company, that was under contract with the National Aeronautics and Space Administration. Read More »
Share on Facebook
Smethport Web - Melissa A. Riehle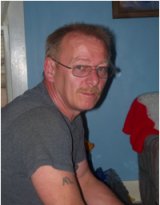 The Hamilton family and the American Red Cross held their first annual blood drive in memory of Alan Hamilton on Monday, December 16 at the Smethport Fire Hall.
Alan was an avid blood donor, who donated over six gallons of blood during his lifetime. Alan's family co-sponsored the drive to increase community awareness about the need for blood.
Alan was initially admitted into the hospital on April 21, 2013 because he was having trouble breathing. It was at this visit that they diagnosed him with pneumonia. Alan was in and out of the hospital from April until June. On June 7, he was taken by ambulance to a larger hospital in Erie, Pa. He was there for 12 days and then transported to a facility in Pittsburgh on June 19.
It was on June 26 that Alan was diagnosed with Wegener's granulomatosis, a rare disorder in which blood vessels become inflamed, making it hard for blood to flow. During his sickness, he received multiple blood transfusions that helped him stay alive. Sadly, on August 2, 2013 Alan passed away.
Approximately every two seconds a patient in the United States needs blood. That's why your blood donation through the Red Cross is so important. Your blood donation can help save the life of a real person in our community.
Local blood donors are needed all year round to ensure the blood supply stays strong. Donors can schedule an appointment any time by calling 1-800-RED CROSS or by visiting www.redcrossblood.org.
Share on Facebook
Smethport Web — by Nathan Muller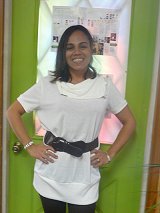 Jessica and Akete Kindle have opened Simply Healthy, a Herbalife nutrition club in Smethport that serves weight-management, energy-fitness and targeted nutrition products intended to support a healthy lifestyle for people of all ages.
Jessica offers a personalized approach in that she can understand members' specific needs and guides them in selecting the right products to achieve their goals. If weight loss is the goal, for example, a regimen of teas and shakes might be recommended, along with one regular meal per day.
One Smethport resident has shed 35 pounds in 30 days by following Jessica's advice, and now fits into long-forgotten coats and jackets. Apparently there is one side effect with this kind of weight loss… The people who experience it feel so good that they can't stop talking about it.
The club at 322 W. Main Street is open from 8 am to 1 pm and 4 pm to 7 pm on weekdays and Saturday. Contact Jessica at 814-331-1714 or jesskind12348@yahoo.com
Share on Facebook