Bradford Era — by Fran De Lancey
Knowing the story behind the Star-Spangled Banner would prompt people to show more respect to our national anthem, said Smethport Area High School band director Matt Bailey, in remarks prepared for the McKean County Historical Society's annual dinner meeting Thursday at the East Smethport United Christian Church.
"Have you been to an athletic or patriotic event and as someone was performing the national anthem, people around you were not even paying attention?" he asked the more than 50 people in the audience. "Perhaps they didn't have their hand over their heart or hadn't even removed their hat and not even looking at the flag, just disengaged and disconnected. Read More »
Share on Facebook
Bradford Era — by Fran De Lancey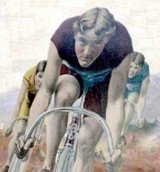 Cyclists will be racing for the gold watches Saturday in the annual "A Wheel Around the Hub," which has always attracted an impressive number of racing enthusiasts, many from foreign countries, to Smethport since it was revived in 2005.
Staging for the seven circuit, 53-mile gold watch race and the two-mile, two-circuit Fun Race is 11:45 a.m. in front of the McKean County Courthouse on West Main Street. The start of the 53-mile race is noon, with the Fun Race to follow immediately. Read More »
Share on Facebook
Smethport Web — by Barbara Bowman
The McKean County Historical Society is featuring McPaint Time at Flickerwood Winery, Kane, September 18, from 6 to 8 pm.
McPaint Time is an evening of socializing creatively. The event is partially funded by the Bradford Area United Way in conjunction with the McKean County Historical Society.
Smethport artist Judy Leasure will lead participants in painting "The Pumpkin Patch," an acrylic painting on a 5 x 7 canvas board.
Please call the McKean County Historical Society at 814-887-5142 to register. The $20.00 fee includes all materials.
Share on Facebook
Smethport Web — by Nathan Muller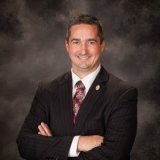 The FCC in Washington has upheld a previous staff ruling that allowed Colonial Media + Entertainment to put four FM stations on the air in Olean, NY despite objections from a competitor that previously owned WPIG (FM).
Colonial Media + Entertainment President & CEO Jeff Andrulonis says the Federal Communications Commission ruling is a great day for area radio listeners.
"There used to be only two FM stations with a clear signal in Olean. We saw Olean as an underserved market. So our company's goal, when we entered the Olean market back in 2009, was to give listeners more choices on their FM dial. We were able to add four FM stations to the radio dial at 93.9, 96.7, 98.7, and 99.1."
Andrulonis said the new radio stations immediately attracted listeners and advertisers. "Unfortunately, a competitor chose to file seven different objections with the FCC in an attempt to bog down Colonial with legal and engineering fees."
"We fought back and the FCC ruling is a victory not only for Colonial, but also for every radio listener in Cattaraugus and Allegany counties," Andrulonis said.
Share on Facebook
Smethport Web — by Annie Wolfe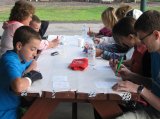 The Guidance Center's Big Brothers Big Sisters of McKean County held their Summer Picnic on July 16th at Hamlin Lake Park in Smethport. The Smethport Rotary Club sponsored the event.
Rotary Club members helped Big Brothers Big Sisters staff with set up, clean up, and facilitated the Bingo game. Patch Products, Smethport's local toy factory, graciously donated prizes for all who attended. Trooper Dan Woods of the Kane Based State Police conducted an interactive safety presentation for participants. Non-perishable food items were collected and donated to the Smethport Food Pantry.
Big Brothers Big Sisters of McKean County has 52 children waiting to be matched with a Big Brother or Big Sister. If you would like to volunteer with the Guidance Center's Big Brothers Big Sisters Program, please call locally: 814-887-5591 or toll free: 1-877-776-1636.
Share on Facebook
Bradford Era — by Fran De Lancey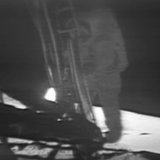 Bart Barton will present "45th Anniversary of Man on the Moon" at 7 p.m. Thursday in the large courtroom of the McKean County Courthouse in Smethport.
Sponsored by the McKean County Historical Society, the program is free and open to the public.
Barton will supplement his presentation of Apollo 11's assembly, launch, trip to the moon and safe return to Earth with a plastic model of the rocket and original photographs by his late father, Bill Barton, a Smethport native and a photographer for Technicolor, a Kodak Company, that was under contract with the National Aeronautics and Space Administration. Read More »
Share on Facebook
Smethport Web — by Barbara Bowman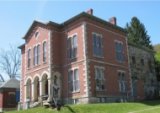 McPaint Time is a fun, relaxing way to socialize while being creative. During McPaint Time attendees complete an acrylic painting in two hours or less. You may make new friends and find a new hobby.
The first venue for McPaint Time was the Corner Pizza Company, Smethport. Ten people attended and painted a 10×10 acrylic painting of a cone flower. Some artists decided to paint their own creation: a door, an abstract, and a chicken. It was a blast and a lot of creativity was found! Read more
Share on Facebook
The Bradford Era — by Fran De Lancey
A new chapter for the county's housing agency will breathe new life into a blighted lot on Smethport's Main Street.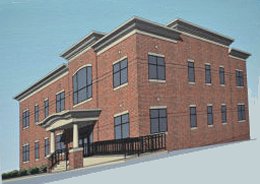 "Today, we celebrate the groundbreaking of our new office building, which when complete, will house the administrative offices of the McKean County Redevelopment and Housing Authorities," said Dusti Dennis, executive director of the agencies and A Partnership in Housing, during a groundbreaking for the Partnership in Housing Office Building in West Main Street in Smethport. Read More »
Share on Facebook
The Bradford Era — by Chuck Abraham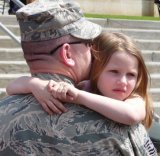 The keynote speech at the Smethport Memorial Day ceremonies on Monday morning recognized and thanked veterans, both living and deceased, for their military service.
Keynote speaker Rev. Frank Eppley, chaplain for VFW Post #2497 and pastor of Emmanuel Mission Church in Kane, was shot three times by the same enemy soldier before returning fire.
Eppley said it is critical to remember those soldiers who made the supreme sacrifice. "The finest tribute that we can pay our fallen comrades today is that they did not die in vain," Eppley said. "We must stand and pledge with our fallen comrades that liberty shall live on for all generations." Read More »
Share on Facebook
The Bradford Era — by Fran De Lancey
An honor ceremony and dedication of a Vietnam Veterans Monument will be held in Hamlin Lake Park on Saturday, May 31 at 3 pm. The granite memorial lists the names of the 18 servicemen from McKean County who died in the war. The monument also includes a Fallen Soldier statue and three flag poles flying the United States, POW/MIA and Vietnam flags. George Tufts will lead the honor guard for the ceremony. Read More »
Share on Facebook